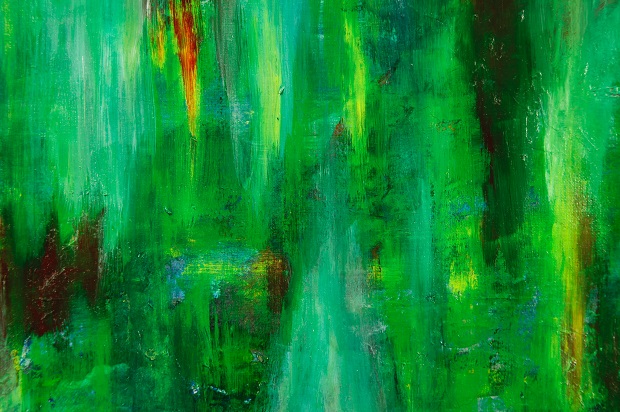 10 most read stories in 2020
The November article about the winners of Nordic Fund Selection Awards was the most read story last year. Below you find an overview of that and nine other articles that you and your peers clicked on in 2020.
Niklas Tell 2021-01-05
1. Winners of Nordic Fund Selection Awards 2020
Tell Media Group introduced the Nordic Fund Selection Awards in 2010 in an effort to highlight the importance of the fund selection profession and to create a platform for benchmarking and feedback from fund companies to Nordic selectors. The work of gathering that feedback has been ongoing throughout the autumn and the winners have now been declared, even if we are unable to gather institutional investors and fund selectors from across the Nordic region for an awards ceremony.
Read the full story here.
2. Patrik Tigerschiöld: "It's a rookie mistake to not focus on having a professional board of directors"
Atle Investment Management, owned by listed investment company Bure, has over the last couple of years been acquiring significant minority stakes in a number of asset managers. We set up an interview with Patrik Tigerschiöld, chairman of Bure and Atle, and Gustav Ohlsson, CEO of Atle, to learn more about their plans.
Read the full story here.
3. My take on the Nordics – Nina Jahanbin
Nina Jahanbin is the new face of Union Bancaire Privée in the Nordics. She is a familiar face to many Nordic investors having spent almost five years as the Nordic sales rep at PineBridge Investments, and before that at Neuberger Berman. She joined the Swiss family-owned business' London office earlier this month as the head of sales for Nordic region and has spent her first few weeks getting to know the ropes at her new job. FBNW asked her to tell more about her new job and to share her thoughts on the Nordic investors and what they are currently looking at.
Read the full story here.
4. All about the "G"
Many companies struggle to adjust to the dramatic societal and economic impacts of Covid-19. Stefan Björkman, CEO of the Finnish cultural foundation Föreningen Konstsamfundet, argues that governance practices is one of the key deciding factors determining how well companies and societies weather storms like the current one.
Read the full story here.
5. Fund reporting platform adds Nordic sales director
Fundrella, the fund reporting platform, has recruited Emmy Lindholm as Nordic sales director to support the growth that the company has experienced since its launch a year ago.
Read the full story here.
6. Anders Svennesen resigns for new asset owner job abroad
Danske Bank AM's co-chief investment officer, who until recently also headed up Danica Pension's investments, is stepping down from his role in order to pursue new adventures abroad.
Read the full story here.
7. Joining one of the world's largest sovereign wealth funds
Björn Kvarnskog continues his international career by leaving Melbourne for Abu Dhabi. In an interview he talks about his new job in the Middle East and about his time working at the Future Fund.
Read the full story here.
8. Mikael Tjäder: "We are looking at an expansion in the Nordic region"
Mikael Tjäder, CEO of Swedish Fondab, talks about the company's mission to help fund companies to reach end clients directly, how it can help advisors with fund selection, and its Nordic ambitions.
Read the full story here.
9. Henrik Jonsson: "This time I think it's different"
Senait Asgede and Henrik Jonsson, both based in Schroders' Stockholm office, talk about the future of the sales role, life from the home office, sustainability and private assets.
Read the full story here.
10. Approaching knowledgeable Finnish investors
FBNW sat down with Roope Relander, who joined Schroders earlier this year to head the asset manager's Finnish base, to talk about what it takes to make it as a sales person in Finland and the challenges of working with Finnish investors.
Read the full story here.
Photo by Paul Blenkhorn