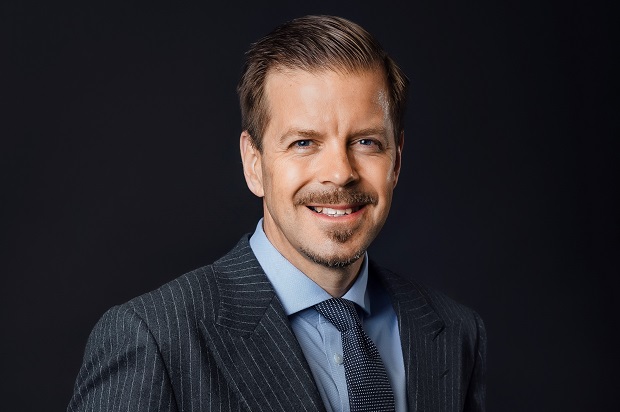 Joining one of the world's largest sovereign wealth funds
Björn Kvarnskog continues his international career by leaving Melbourne for Abu Dhabi. In an interview he talks about his new job in the Middle East and about his time working at the Future Fund.
Niklas Tell 2020-03-03
Björn Kvarnskog, who changed jobs from the position as head of global equities at Sweden's AP4 to take on a similar role at Australia's Future Fund in 2016, is in the process of making another international career move. This time, he is joining the Abu Dhabi Investment Authority (ADIA), the giant sovereign wealth fund of Abu Dhabi in the United Arab Emirates. He was first approached about the somewhat ambiguous-sounding role as a senior advisor to the investment committee at ADIA about a year ago. "At first, I didn't fully understand what the role included," he recalls. However, he quickly learned that this is the highest investment position you can have as a foreigner as all members of the investment committee at ADIA are locals.
Asked why he thinks he was offered the job, Björn Kvarnskog mentions his long experience and not least the fact that he was part of the investment committee at the Future Fund. "I think that was key in me getting this new role," he says over Skype from Melbourne where he is based for a little while longer. He takes on the new role in early March. Björn Kvarnskog is not the first former AP-fund employee to join ADIA. Mattias Bylund, who previously has held positions such as chief operating officer and head of external management at AP3, joined the sovereign wealth fund as head of risk & operations for external equities in August last year and a quick glance at Linkedin reveals a number of additional Swedish employees.
At ADIA, Björn Kvarnskog will hold the overall responsibility for the equity sleeve of the portfolio and he will be one of seven advisors responsible for different parts of the portfolio and for supporting the
investment committee, which is the formal decision maker. "Compared to my role at the Future Fund, which has been a combination of operational and strategic considerations, my new position will be much more strategic," he says. According to ADIA's website, its equity investments are managed by three departments and by a combination of internal and external portfolios managed on an active and index-replicated basis.
Apart from taking on a more strategic role, he is also joining a much larger organisation – both in terms of assets under management and staff. According to the Sovereign Wealth Fund Institute, ADIA manages about USD 670 billion (EUR 608 billion) and it employs some 1750 people from 65 different countries. "There are a lot of smart people there, great resources and a good culture," Björn Kvarnskog says. However, when asked how the investment approach at ADIA differs from the Future Fund, he says he will need to join the organisation before having a clear view on that.
Looking back over the past years, Björn Kvarnskog is especially proud of the work at the Future Fund of restructuring the equity portfolio. Most significantly, he has been part of overhauling the fund's equity strategy by replacing many of its long-only managers with a tailor-made alternative beta portfolio and only keeping the truly active managers. Another key task at the Future Fund has been to create a portfolio that not only works in isolation but also contributes as much as possible to the overall fund. "We talk a lot about 'one portfolio – one team' at the Future Fund," he told Nordic Fund Selection Journal in an interview back in 2017 and also said that the management team is working hard to avoid silos at the fund. He also says that he is grateful for the mandate and trust he got from the Future Fund chief investment officer Raphael Arndt. "He hired me and has been my boss but he has really become a friend for life," Björn Kvarnskog says. He adds that he has also learnt a lot from being part of the investment committee. "It has really been an enriching experience to be part of all the decisions and learn how an organisation such as the Future Fund works on the inside," he comments.
On a personal note, Björn Kvarnskog says he really loves Melbourne and its people. "They say here that Melbourne is a fantastic city thanks to its people and that Sydney is a fantastic city despite its people. We probably would have stayed much longer but then this opportunity with ADIA came up. You can't time things like that," he says. He concludes by using a saying that he attributes to his sister – that work should be hard and fun – and says that taking on the new position at ADIA will include both of those elements.
// ABU DHABI INVESTMENT AUTHORITY
The Abu Dhabi Investment Authority (ADIA) was established in 1976 and invests on behalf of the government of Abu Dhabi with a focus on long-term value creation. ADIA manages a global investment portfolio that is diversified across more than two dozen asset classes and sub-categories. It manages some USD 670 billion, according to the Sovereign Wealth Fund Institute.