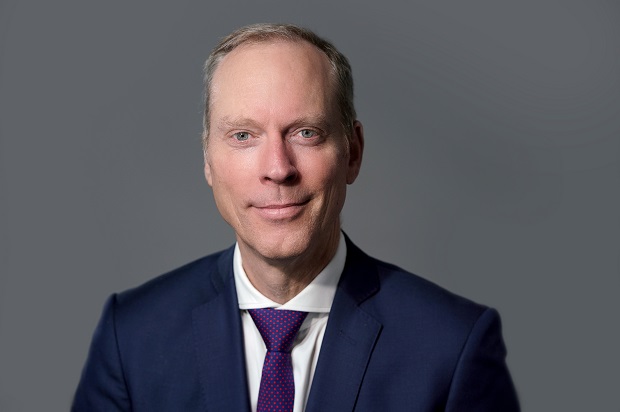 Lessons learned one year after Ukraine
Matt Christensen, global head of sustainable and impact investing at Allianz Global Investors, shares his insight from lessons learned over the past year.
Matt Christensen, global head of sustainable and impact investing at Allianz Global Investors 2023-02-24
The global reach of the Ukraine conflict that started last February has been extensive and revealing. An apparently local conflict has had far-reaching global implications on the "Just in Time" economy, policy and tested notions of sustainability. As we approach the anniversary of this conflict, we identify a few of the specific lessons learned (or being learned in some cases).
Accelerating affordable clean alternative energy sources
Russia is the world's second largest producer of natural gas, contains the world's largest gas reserves and is one of the world's top three crude oil producers. The conflict quickly tested global, but especially Europe's, energy security, access and affordability, forcing key stakeholders to consider sources like gas and nuclear. The milder winter has insulated both the economy and climate from the most severe impacts of the conflict thus far. Nevertheless, the case for a resilient energy architecture is clear - renewables are expected to have passed the 300GW market for the first time last year.
Rewiring the economy
In order to sustain ambitions in clean energy, a fundamental rethink is required to how we source key strategic metals and minerals. Russia is a major producer of base metals and Economist Intelligence estimated that countries representing over 77% of global GDP imported significant quantities of at least one base metal from Russia or Ukraine. More specifically, clean energy is dependent on nickel, where Russia is the world's largest producer, but geopolitical uncertainty extended the lens to China's contribution to the likes of lithium and rare earth minerals. The only way to sustainably meet the raw material demands of clean energy going forward is through the efficient recycling of electronic goods (e-waste).
Food for thought
Many were surprised to discover the scale of the Russian and Ukrainian Agri economies and their contribution to the global food supply chain, adding another dimension to the cost-of-living crisis. The conflict provided us with a glimpse of what a sustained interruption to the global food supply chain could entail, possibly prompted by climate or biodiversity events. Without a systematic transformation of the global ecosystem, food inequality will worsen, food's contribution to climate change will not improve and it could place additional pressures on already struggling healthcare services.
Defending the defensible
The topic of capital allocation towards the defence sector came to the fore in March. While the market had reached consensus on controversial weapons, views divided on the inclusion or exclusion of defence companies in sustainability-labelled funds based on military equipment and services or nuclear weapons (inside or outside the Treaty on the Non-Proliferation of Nuclear Weapons, NPT). In response, AllianzGI sought to provide some context to how and why exclusions had evolved and why we believed our stance on military equipment and services was a pragmatic approach. Since then, we recognise some unintended consequences in the data capture for inside NPT and the distinctions between primary purpose and core components in nuclear equipment. After much analysis, we will look to further define our approach soon.
ESG is dead, long live E, S and G?
The energy crisis deriving from the conflict very swiftly turned ESG into a political hot topic. The sustained underinvestment in the global energy infrastructure, but especially in Europe, was blamed on ESG and an out-of-touch climate agenda. Even if much of this was driven by political agendas instead of substance, ESG had genuine questions to answer about how it was applied to investment decisions. While we are still mindful of the legacy of traditional ESG qualitative scoring mechanisms, we recognise the demand for a modernised, robust non-financial risk framework that can inform all investment strategies. We expect risk screening to migrate from non-specific, aggregated E, S and G scores to specific elements of idiosyncratic risk within E, S and G – physical risk assessments, social controversies, water intensity and board composition to name a few. AllianzGI has developed its own dedicated sustainability data architecture to capture the full breath of ESG risk and opportunity assessment tools to meet evolving client and regulatory demands.
Transitioning to transition
Alongside testing ESG's resilience, the events of last year challenged the markets to consider the transition to green instead of focusing solely on being green. New green regulation was called out for being out of touch with real world decarbonisation and risk mitigation, as well as being confusing. A more globally inclusive approach to real world impact and future economic resilience is needed – transition could be the cornerstone of this. Formalising the contribution that both transition and robust engagement can play could work alongside green regulation to upscale the investments required.
Even a country as politically divided as the United States around climate change issues is embracing the notion of transition as a bedrock to its future economy. Perhaps partly as a reaction to events in faraway Ukraine, the Biden administration has successfully passed various pieces of legislation adding up to over $1 trillion that will in aggregate create a green grid and provide subsidies for green tech – a multi-year transformation that will put pressure on other existing transition plans in the EU and China.
If we have learned anything from the shocking events that started on February 24, 2022, it is that the world of ESG will become more refined in its economic and political logic going forward as countries and economic blocks ensure that their energy security is more closely defined to its climate ambitions.