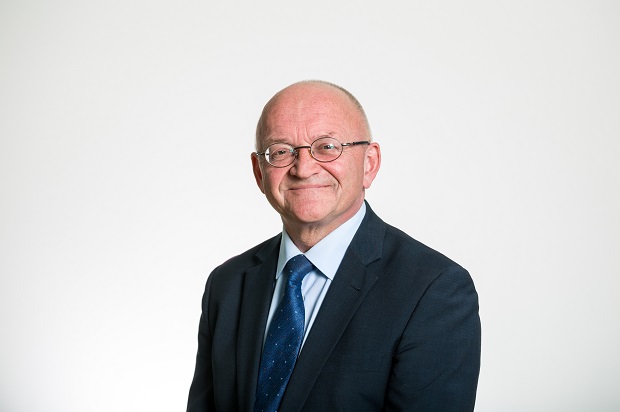 Lessons learnt - Torben Möger Pedersen
CEO and the very first employee of PensionDanmark, Torben Möger Pedersen, shares his journey of building the EUR 45 billion pension company and the insight gained along the way.
Janina Sibelius 2022-09-12
When did you start working in finance and what led you here?
I started in the field in the late 80s when I was working as a chief economist for a trade union. This was an interesting time as Denmark was going through the restructuring of its pension system. I was asked to be a part of the designing process of a new pension model for the blue-collar workers who at the time didn't have a coherent pension system. This changed in January 1993 when the new pension system was announced and I was asked to structure all the contributions from the blue-collar workers under a single new organisation. This led to the establishment of PensionDanmark in 1992.
What were you interested in at the beginning and what did you struggle to understand?
At the beginning, PensionDanmark acted as a management company for several different blue-collar pension funds. Over time we found more cost-effective ways to manage the contributions, which has led to the merger of these pension funds into one single entity PensionDanmark is today. The rate of contributions has also grown significantly from the original 0.9 per cent to today's 12 to 15 per cent. We knew from the beginning that the fund would grow significantly over the years as projections of that were made right from the beginning, so a lot of thought and work has been put into establishing an admin system that's both user friendly and cost-effective. We were the first pension fund in Denmark to have our own webpage, which really is the cornerstone of all our communication. Last year was also significant as we moved all our systems into the cloud, which enables us to deliver more customised information to our members and to manage their pension more effectively.
The second things I would also mention is the investment side. Having grown into one of the largest pension funds in Europe, it has taken a lot of thought to determine how to manage our members' money in most cost-effective way. We've wanted to have full transparency on the funds we invest in and our members' savings accounts. We currently have EUR 45 billion of assets under management of which some 35 per cent is invested outside the listed markets. We established Copenhagen Infrastructure Partners in 2012, which has grown into the largest private market investor in green energy infrastructure in the world and we've welcomed co-investors into the venture, which means there are now 135 investors in this club. We've been lucky with timings and having the agility to change with the times.
What are the defining events in your career that have led you to where you are now?
As I was the first – and so far the only – CEO of PensionDanmark and also the very first employee, it could be said that I have grown with PensionDanmark. The first big chance for me was the establishment of what I like to call the Danish welfare system version 2.0, which led to the birth of PensionDanmark. I always knew the pension fund would grow into a major player in the pension market but what I didn't know at the time was that it would evolve into this large welfare entity we are today, offering an insurance programme with online doctor and psychologist services included. We also finance and co-finance lifelong education for our members so they can stay in the workforce longer and retire with more saving to enjoy their pension days. So I would say that has been the second journey that has shaped and defined my career. Lastly, I would include the introduction of the concept of sustainability within the investment strategy and the realisation that we can use our financial muscles to make the world a better place. In fact, when we first started including sustainability into our investment work on the real estate side in 2012, many thought of it as a bit of a hippie move. That's obviously not the case today and sustainability and impact investments have become mainstream.
How have these events shaped your thinking and what have been the lessons learnt?
Thefact that we can be an active participant in changing the world into a better place has definitely shaped my thinking a lot. In the old days, investment was just about the profits and being able to manage your clients' money in a cost-effective way. Now we have that extra layer of understanding forming on top of that – that we can actually change things for the better, alongside our fiduciary duty to go for good returns. Public opinion has also shifted and I now hear stories about the younger jobseekers actually asking for the purpose of the company before asking how much salary they pay.
How do you apply the knowledge you've gained over the years in your everyday work?
You really can't be a passive participant in the market anymore but you need to put effort into recognising current issues we're facing as a society, such as climate change, fair taxes, gender equality and now also the new geopolitical world order, and be a part of the change for better. Understanding that as a company as well as an investor is the prerequisite for success. If you haven't understood this yet, you're simply a bad investment case.
Photo by Ursula Bach/ PensionDanmark