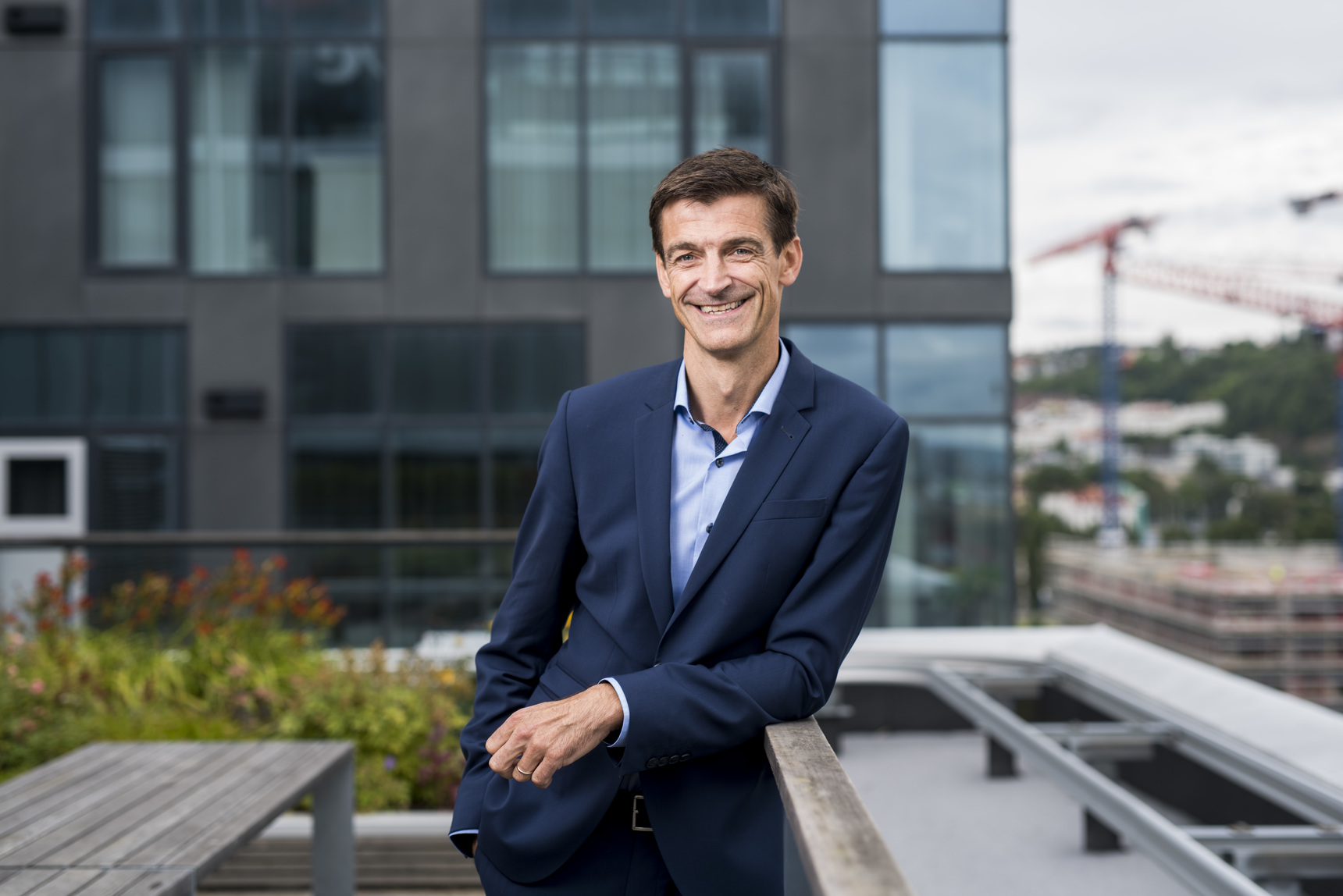 Lessons learnt - Håvard Gulbrandsen
Håvard Gulbrandsen, managing director of Norway's KLP Asset Management, talks about how he got started in finance and how he applies the knowledge gained from his three decades-long career in everyday work.
Janina Sibelius 2022-10-12
How did you end up working in the financial industry?
I've always been interested in finance; the quantitative side and how it relates to the important global events, so it was obvious to me that finance was what I wanted to study. After graduating from university in 1989, I was lucky to get a job at Storebrand Asset Management, which was a good and thorough introduction into the world of finance.
What were you interested in at the beginning of your career and what did you struggle to understand?
I started my career working with fixed income investments and later moved on to the equity side. The fact that I started with fixed income was a pure coincidence as I really didn't have any preference when it came to the different asset classes. I think there are plenty of interesting things in all of them and plenty of challenges as well. During my years working as director of investments at DnB Investor and head of asset strategies for equities, as well as head of core corporate governance, at Norges Bank Investment Management, I've learned that it's fair to say that different times bring different challenges. The markets can be very unpredictable but I believe that if you're well prepared, you can weather the storms.
What are some of the defining events in your career?
I would say that some major events in the markets, such as the dot-com and mortgage crisis during the 2000s were good learning experiences and have shaped the way I think. Closer to home, I would say working at Storebrand through its merger with the companies under the UNI Forsikring trademark (Norges Brannkasse and Norske Folk) becoming UNI Storebrand. And witnessing the company's failure in 1992 to acquire the Swedish insurance company Skandia, together with Denmark's Hafnia and Finland's Pohjola, to form a large Nordic insurance company under Norwegian leadership. This ended in a disaster as the company tried to do this with short-term loans, which caused the share prices of UNI Storebrand to plummet. Finally, the government had to step in and take control of the company. Those were interesting times for a young guy in his first job just starting out his career. But I also have to say that the incredibly intelligent and interesting people I've had the pleasure to trust and work with have played a major part in my career over the years.
How have these events shaped your thinking and what have been the lessons learnt?
These events have really demonstrated how dynamic the world is and that the markets can move very unpredictably. They've prepared me for unexpected events and taught valuable lessons, such as the importance of training and keeping up with the latest developments. I've also learnt to be more structured in building defences so that when the going gets tough, I know the investment strategy will withstand. It's a simple fact that if you're not prepared for a rainy day, you will end up losing money.
How do you apply the knowledge you've gained over the years in your everyday work?
The most important thing is to concentrate on the job at hand and doing it well. The focus should be on the core job and not get overwhelmed by all the noise around you. There will always be unexpected events and large swings in the capital markets but as long as you're prepared and don't lose sight of the fundamentals, you will be alright.
Photo by KLP