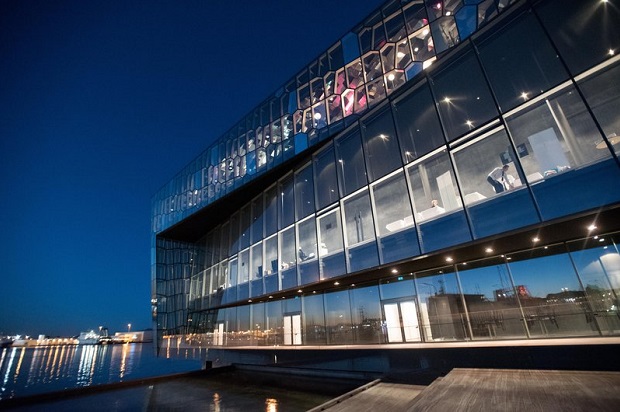 Alternatives, ESG and capital control limitations
At the end of December, Tell Media Group, in cooperation with Schroders, invited Icelandic pension funds to discuss asset allocation going into 2022. Tell Media Group founder Niklas Tell and Nordic Fund Selection Journal editor Caroline Liinanki moderated the roundtable.
Niklas Tell 2022-03-04
The discussion started out with Caroline Liinanki asking the Icelandic pension fund participants about the main changes to their investment portfolio and strategy over the past year.
SIGURBJÖRN SIGURBJÖRNSSON: "Our main focus has been on alternatives, especially abroad, and we've been increasing that part of our portfolio. We have been focusing a little bit on the listed equity market as well but our main focus has been on alternatives. We started with that strategy in 2000 but had to stop in 2008 due to the capital controls. We re-started in 2014 and have been working on that ever since."
ARNE VAGN OLSEN: "It's similar for us and I think you will probably see the same in most portfolios today. The pricing in some of the public markets has left institutional investors to look towards the alternative space. However, we've also seen our equity ratio grow over the past two or three years – both as a result of the strong markets but also due to additional allocations to equities. Although equity markets are expensive, the same can be said for most markets, hence the acronym 'TINA' - There Is No Alternative."
LESLEY-ANN MORGAN: "From a tactical asset allocation perspective, it was important for us to get the big asset class calls right in 2021 and being positioned for a broad recovery. It was important to get the call right about being long US equities, which was really hard when it has felt like the market was so expensive, but we can still see strong earnings from US equities. Thankfully, we were right last year on US equities and we've also been right when to be long small caps and when to be long large caps. Stock selection was less important last year but I think it will be different this year."
ARNE VAGN OLSEN: "You touch upon a subject that we've also been monitoring in our portfolio, which is that our active managers have been struggling. This has prompted some discussions on our side on whether we should increase the index or the passive part of the portfolio. However, do you believe that there will be a comeback for active management in 2022, i.e. will stock selection become more important?"
LESLEY-ANN MORGAN: "I think the timing to cut active managers might not be quite right. Last year, we had really strong earnings numbers for many companies across the board, especially in the US, and we just don't see that those earnings will be sustained this year. When we look at client portfolios, we do see that asset allocation added value last year and that less value was added from the selection side but we think that's going to turn."
The roundtable discussion was published in issue 01 of Nordic Fund Selection Journal and a PDF of the complete story can be found here.
// Roundtable participants
ARNE VAGN OLSEN, Chief investment officer, Lífeyrissjóður verzlunarmanna
SIGURBJÖRN SIGURBJÖRNSSON, Managing director, Söfnunarsjóður lífeyrisréttinda
LESLEY-ANN MORGAN, Head of multi-asset strategy at Schroders
Photo: Johannes Jansson / norden.org