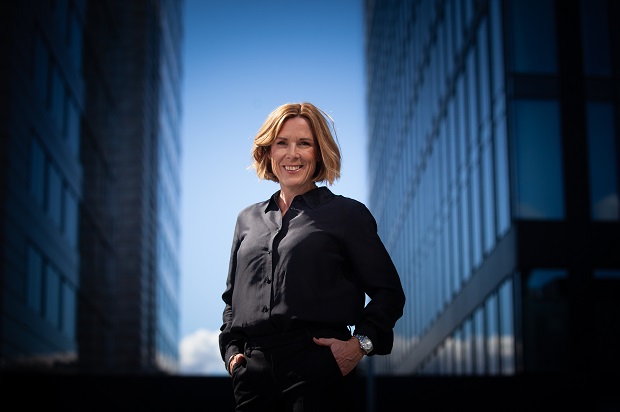 Lessons learnt - Åsa Wallenberg
Storebrand Fonder's CEO Åsa Wallenberg talks about her career path so far, the obstacles she has faced and overcoming self-doubt.
Janina Sibelius 2022-07-13
When did you start working in finance and what led you here?
Actually, it all started very early on in my life with a friend of my mom's, who always spoke very highly of finance and planted a seed of interest in me. She was in many ways very unusual and untraditional at the time and she became role model for me. Her inspiration guided me to study finance. In 1998, I got my first job at SEB and the rest is history.
What kept me here is maybe more interesting − the realisation and the fact that finance really is at the very core of society. If you're the least interested in societal issues and geopolitics, finance is the place to be and there are so many different roles to be had. I have, for instance, worked as a stockbroker, management consultant, head of investor relations, director of communications and currently as CEO of Storebrand Fonder (previously SPP Fonder).
At the beginning of your career, what were you interested in and what did you struggle to understand and why?
At the very beginning, the equity market caught my interest and trying to figure out how it was all interlinked: company performance, finance, politics, public opinion and of course the environment. Understanding the magnitude of different events and how it all impacts the world we live in –following the ups and downs.
What are the three defining events in your career that have led you to where you are now?
One of my first defining moments was the point when the company I worked for during my first maternity leave closed its Swedish business and I was out of a job. When it happened, I thought that was the end of everything but it actually turned out to be the start of a new path forward. I had to reshape and redefine what I wanted.
Secondly, the day I joined Storebrand. That's when I really learnt the true value of sustainability. Once you have fully understood the power of sustainability and connected the dots, there's no turning back.
Thirdly, I think both the Covid pandemic and the war in Ukraine are two defining moments of our time that we've not yet seen all the effects of but they bring impacts and implications that we will have to live with for the rest of our lives.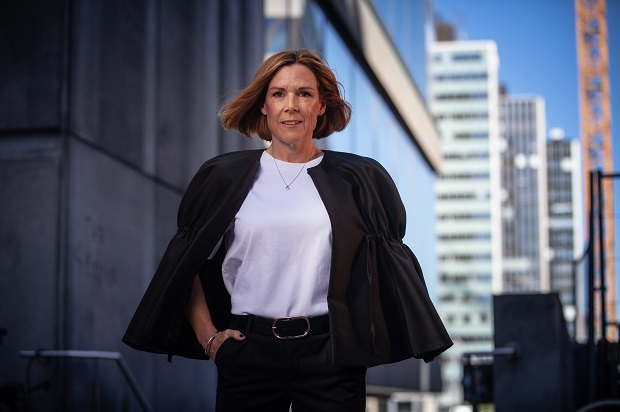 Photos by Fredrik Hjerling
How have each of these events shaped your thinking and what have been the lessons learnt?
When you're suddenly not needed, your confidence takes a hit – even when there may be logical reasonings behind decision made by the company. Looking back, it wasn't so bad after all and I was lucky to be surrounded by great friends and colleagues cheering me on and exposing me to new opportunities. It also helped me be a little more chilled when, for the second time, I lost my job during maternity leave. I just thought: "Ok, here we go again!".
At Storebrand, I finally got to practice the true value of sustainability and learnt how complex it is. Sustainability is neither simple nor black or white. There are constant considerations and dilemmas to deal with that need to be challenged and put in new contexts. It's very humbling but it also makes you grow and learn new things every day. It also helps you not to get stuck in a certain way of thinking and to keep an open learning mind.
The Covid-19 crisis and the current state of Europe show that everything you believe, know or think, can be totally wiped out before you know it. So you have to learn to constantly and quickly adapt and navigate through new, uncertain realities.
How do you apply the knowledge you gained in the past in your everyday work?
These experiences have made me more confident in my leadership role. I learnt that the way forward is not always a straight road. It has bumps, U- turns and crashes but with a little help and support, greats thing can be achieved. As a friend and colleague, I can be supporting by sharing my experience.
I've also learnt that sustainability is not something you apply − it's a way of being and a way of doing business in your everyday life. It has to be fully understood and be practiced. I try to live as I preach every day.
Regarding the current severe geopolitical situation as well as the ongoing Covid situation, I'm still learning and finding ways to adapt and develop.
Åsa Wallenberg has worked as the CEO of Storebrand Fonder (previously SPP Fonder) since 2017. She is also a member of the board of directors at Fondbolagens Förening, The Swedish Investment Fund Association.