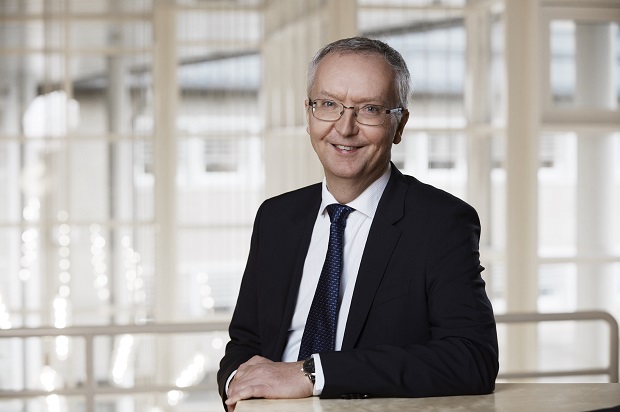 Lessons learnt – Torsten Fels
Pensam's long-term CEO, Torsten Fels, talks about managing expectations, his transition from the banking sector to the pensions industry and how a change in mindset has affected his approach to leadership.
Janina Sibelius 2022-08-04
When did you start working in finance and what led you here?
I never specifically planned working in finance but kind of drifted there due to my interest in economics. I've always had an interest in economics and as a student I worked at the Danish Ministry of Economic Affairs. After graduation I started working in the banking sector where I stayed for several years in several different positions before moving on to the pensions industry.
At the beginning of your career, what were you interested in and what did you struggle to understand and why?
Economics has always been my number one interest. When I first started out in the banking sector the former CEO of the bank I was working in gave me a lot of freedom and pushed me into the "deep end" quite fast. There was a culture of helping the new recruits to learn and develop in the bank I worked in, so we learned to put all the theory we had been thought in school into practise very fast. The regulation was one of the key focuses, as it still is in the banking industry, and there was a lot of it to wrap your head around in a short time. I must admit that was scary at times but it also taught me a lot. I remember an occasion we were doing a roadshow in London and I had prepared a presentation that my CEO was supposed to give. Two minutes before he was due to go on he turned to me and said: "You do it." It was daunting to say the least. He's probably one of the most important people in my career in terms of career development: the discussions we had and the way he kept putting me forward and pushing me out of my comfort zone.
What are the three defining events in your career that have led you to where you are now?
The banking world is, in many ways, a very different beast to that of the pension industry and I needed to adjust my mindset when I transferred between the two. The banking sector is very regulatory focused and more short-term oriented, whereas in the pension world you need to adopt a long-term mindset or you won't get far.
You also need to understand who your customers are and the way they think in order to execute and to be able to communicate to them any changes to your strategy. We deliver pensions to low-paid workers within eldercare, cleaning, technical service and pedagogical care who might not be as active in their opinions about investment strategy etcetera as the customers of some other pension funds in Denmark, but for instance green issues are very important to our customers as well.
Last, but certainly not least, I would put the extreme changes that followed the pandemic and the war in Ukraine. It was shocking in several ways and I was happy we were able to adjust so well so soon, although the effects will continue long into the future. It has really highlighted the importance of working together and collaborating with others, which we continue to do both externally in the investment front and internally here at Pensam.
How have each of these events shaped your thinking and what have been the lessons learnt?
Apart from collaboration, I've seen how important it is to manage expectations early on by involving everyone into the planning phase when discussing new strategies, either on the business or investment side. It also helps to get people motivated and aligned with whatever decision it is you're about to make. It definitely brings more to the table.
How do you apply the knowledge you gained in the past in your everyday work?
All and all, what is important to me is rationality and a clear focus on the business at hand. When I joined Pensam, for instance, that was not exactly the case. The company lacked clear focus. Defining goals and focusing on the company's core competences has enabled us to cut costs over 50 per cent during my time here.
I also think communication is the key to almost everything. You need to be clear in your communications on what your goals are to all stakeholders. In the rapidly changing world with lots of uncertainty surrounding key issues for businesses such as ours it's important that everyone you work with understand your stance and what you're striving to achieve together. As pension investors we have a long-term focus and although the more immediate threats, such as the war in Ukraine, inflation and even possible recession, do affect our business to a certain degree we can't lose that long-term focus.
Torsten Fels has worked as the CEO of Pensam since 2016. He is also a member of the board of directors at AIP Management and Danish SDG Investment Fund.