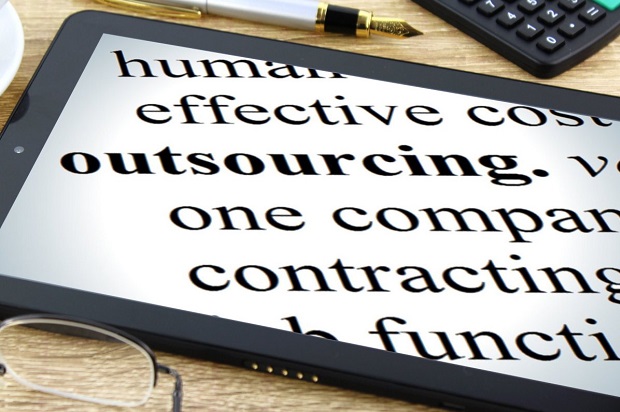 The middle office: What is it and who should handle it?
Tell Media Group, in cooperation with RBC Investor & Treasury Services, recently invited representatives from Nordic fund companies to discuss outsourcing and how to handle the middle office. Tell Media Group founder Niklas Tell moderated the roundtable.
Niklas Tell 2021-09-06
The discussion started with Niklas Tell sharing some of the initial findings from the RBC Asset & Wealth Manager Survey concluding that the main reason for outsourcing the middle office seems to relate to offensive rather than defensive decisions. With scalability being the main reason for outsourcing, according to the survey, Niklas Tell asked Ben Pumfrett whether he agrees with the findings?
BEN PUMFRETT: "Every client is different of course but scalability and supporting asset managers' strategic growth plans is absolutely a theme that we see. The discussion on outsourcing also becomes more real when asset managers are looking to expand their business with new asset classes and new markets. The pandemic has also increased the focus on risk management. The industry has performed well during this period of working from home but it has put a focus on operating models and many are reviewing outsourced options as a part of that."
NIKLAS TELL: GUSTAV - HAS THIS PERIOD MADE YOU REVIEW YOUR OPERATIONAL MODELS?
GUSTAV OHLSSON: "We have outsourced most of our back office and to some extent the middle office so this period of working from home has not affected us very much. People have had the same access to systems and tools as previously. The sales side has of course been affected and we have needed to become better at digital meetings and digital marketing, but from a portfolio management point of view it has worked well."
NIKLAS TELL: WOULD YOU AGREE WITH THE BENEFITS OF OUTSOURCING THAT BEN MENTIONED AND THAT WERE HIGHLIGHTED IN THE SURVEY CONDUCTED BY RBC? MAINLY, SCALABILITY AND BEING ABLE TO ACCESS NEW MARKETS AND INVESTING IN NEW ASSETS.
GUSTAV OHLSSON: "Yes, I agree with those benefits. You have to weigh all of this together of course and I also think cost is important, which obviously comes with scalability. The price of asset management services is going down and we therefore have to work to lower the costs for managing assets in order to maintain margins."
SAMUEL K. HAILE: "I agree with Gustav. We're a fairly young company and we built the systems internally when we started ten years ago. We haven't had any problems working from home during the pandemic. The question whether you should outsource or not depends on a lot of variables and as you scale the business you obviously ask whether you can continue with the system and set up you have in place, or are you better off with an external partner. One thing that's very important to us is that we have extensive expertise and knowledge in-house."
NIKLAS TELL: KEEPING EXPERTISE IN-HOUSE IS EXACTLY WHAT RBC FOUND IN THEIR SURVEY AS THE MAIN REASON FOR NOT OUTSOURCING THE MIDDLE OFFICE. MATTIAS, WHAT'S YOUR SET-UP AT TUNDRA FONDER?
MATTIAS MARTINSSON: "We've had employees in Pakistan and Vietnam for many years and we are used to working remotely, so the pandemic didn't change very much for us. When it comes to the administration, we have selected to outsource most of the middle office. We are a small firm and we need an external partner to help us. That said, it's important to understand that you're still responsible for what's done by the external party. That means that you need knowledge internally and the burden of CEOs in Sweden is heavy. The day-to-day work is of course made easier when you have an outsourcing partner, but ultimately you are still responsible for what is done."
A complete writeup from the roundtable discussion can be found here.
//Participants
SAMUEL K. HAILE, Head of operations, Partner, Arctic Asset Management
GUSTAV OHLSSON, CEO, Atle Investment Management
MATTIAS MARTINSSON, Founding partner, Tundra Fonder
BEN PUMFRETT, Head of product and profitability middle office, RBC Investor & Treasury Services
JOHAN LINDBERG, Managing director, head of Nordics, RBC Investor & Treasury Services
Photo: Alpha Stock Images (alphastockimages.com). Photo has been cropped.