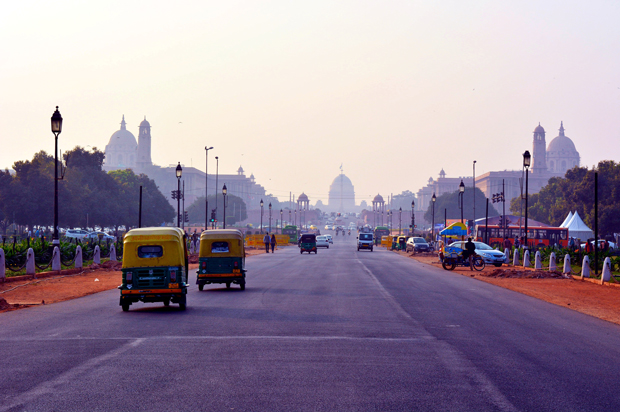 ESG transparency, manager styles and pandemic disruption
Before the summer, Tell Media Group, in cooperation with Aberdeen Standard Investments, Baillie Gifford and Robeco, invited Nordic fund and manager selectors to discuss emerging market equity investing. Tell Media Group founder Niklas Tell moderated the roundtable.
Niklas Tell 2021-09-10
The discussion started out with Niklas Tell asking the participants whether there was anything specific to look into when selecting emerging market equity managers and whether this differs from selecting managers in developed market equities.
MIKAEL ALEXANDERSON: "We use an investment due diligence process that integrates sustainability, which is more or less the same for all equity strategies. However, I think it's even more important that the manager has some kind of local knowledge when managing emerging market equities. We're looking for managers with a clearly defined philosophy that provides a sound framework for value generation as well as attractive sustainability ambitions. We want the manager to target clear market inefficiencies and we want them to be able to communicate how they exploit these market inefficiencies. We, of course, also want to see a disciplined investment and sustainability process that enable the philosophy. On the people side, we want to see relevant investment and sustainability capabilities, which is backed up with an organisational framework that supports the selected investment approach. On the performance side, we're looking at evidence in terms of the expected risk and performance pattern versus the actual performance to understand if the manager is skilful and not just lucky."
KRISTOFFER BIRCH: "I would broadly agree with what Mikael has already said. I think the only thing that we specifically look for in an emerging markets manager is some kind of top-down view. We don't tend to do that for developed market managers. For us, it's about having trust and credibility in a manager. We want to see that where a manager says they can create value is backed by proof. Are they able to describe their style exposures and their head- and tailwinds? ESG considerations obviously have to be integrated and we also want to see that the manager is able to engage and drive some change. This is obviously important in both emerging and developed markets but I think there might be some low hanging fruit in emerging markets that already have been picked in developed markets."
CASPER KENDRA: "In my situation, the selection of emerging market managers obviously also depends on what it is that I'm asked to look for. That could be different style exposures, downside protection etc. From a personal point of view, I also like to focus on the softer side of the selection work. Can the manager explain in simple terms what they want to achieve? Can I understand it and can it be explained to the end investor? For these kinds of discussions, I really miss not being able to sit down face-to-face with managers. That gives you a lot of information that's more difficult to pick up when doing a phone call or even a video meeting."
GUSTAF SJÖSTRÖM: "I agree with what has been said. One thing worth highlighting is that when you're choosing a manager for an EM or DM white-label mandate, I think it's important that the managers' ESG process and framework is aligned with your own way of approaching ESG to ensure that the manager can efficiently manage their investment approach within the restrictions set by the bank."
The roundtable discussion was published in issue 04 of Nordic Fund Selection Journal and a PDF of the complete story can be found here.
//Participants
KRISTOFFER FABRICIUS BIRCH, Head of equities at LD Pensions
CASPER KENDRA, Selection manager, equities at Nordea Asset Management
MIKAEL ALEXANDERSON, Portfolio manager at Skandia Liv
GUSTAF SJÖSTRÖM, Chief fund analyst at Danske Bank
FIONA MANNING, Senior investment director, global emerging markets equity team at Aberdeen Standard Investments
TIM CAMPBELL, Partner in the clients department and chair of the emerging markets product group at Baillie Gifford
WIM-HEIN PALS, Head of the emerging markets equity team at Robeco