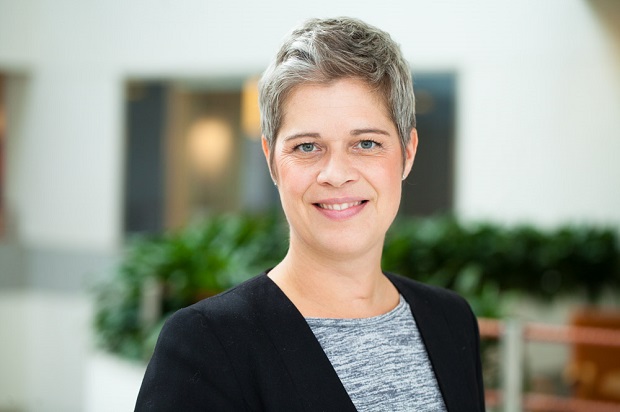 Women in finance - Karolina Qvarnström
In the run up to the International Women's Day FBNW celebrates women working in finance. To kick off our new series, Karolina Qvarnström from Länsförsäkringar Fondförvaltning in Sweden talks about how she ended up in finance and what inspires her in her job and outside the office.
Janina Sibelius 2021-01-29
Karolina Qvarnström has over a decade long career behind her at the Swedish insurance group Länsförsäkringar where she currently works at the company's fund arm Länsförsäkringar Fondförvaltning with product development and manager selection. Before her post at Länsförsäkringar, she worked at the Ministry of Enterprises as a financial analyst and with corporate governance as well as at PwC as a financial analyst and M&A consultant.
Karolina is also the deputy chairwoman of the board and one of the driving forces behind Kvinnokapital, the Swedish networking group for women working in the financial industry.
WHAT DID YOU DREAM OF BECOMING AS A CHILD?
I dreamt of becoming an architect. But as I grew older there were so many other interesting things to do. I still, though, love to study buildings and houses, to walk by them, to walk through them, to look for flaws that can be improved, and to imagine the interior decorations and changes that could be made to improve the design.
HOW DID YOU END UP IN YOUR CURRENT JOB?
I was headhunted to Länsförsäkringar Asset Management to work as an investment manager within private equity from a position within the Ministry of Enterprises (the Department for State Owned Enterprises). Before that I had worked with corporate finance and investment banking. When the Swedish financial crisis hit, it very much impacted insurance companies and some life pension portfolios. My position changed from investing to divesting, which was not as inspiring any longer. I was lucky that a position was opened at Länsförsäkringar Fondförvaltning. I have been here now for 10 years and have never regretted the transfer. I love my job!
WHAT JOB OR EVENT HAS TAUGHT YOU THE MOST IN YOUR LIFE SO FAR?
The different job positions that I have had and the different corporations and organisations that I have worked with has taught me the most. I have seen and experienced the investment world from many angles and with so many different incentives and objectives. That has given me a broad experience and insights that are very valuable in my current role. Life has also taught me to be open to new possibilities and to trust my gut.
WHAT DO YOU LOVE THE MOST IN YOUR CURRENT JOB?
I love to be able and allowed to put my fingers in any jam pot we have in regards of the fund offering to our investors. I love to meet international managers, to discuss their investment philosophy and processes. I also love to see that my effort in manager selection pays off in the form of good performance of our funds.
WHAT IS YOUR LEAST FAVOURITE PART OF YOUR CURRENT JOB?
My least favourite part is when I must tell a current manager that they will be exchanged to a new one due to lack of performance. I also must admit that it is truly boring to write monthly reports and check invoices.
WHO HAS INSPIRED YOU?
I have been inspired by so many great people, but mostly by some of my great bosses. Particularly my boss at the Ministry of Enterprises. She was so strong but sensitive, caring but demanding, and brilliant at delegating but at the same time supporting. I realised that being yourself, being reflective and strong, but at the same time humble, will take you far. I also truly believe in the power of sisterhood, which has driven me to be part of KvinnoKapital, a network of women within the asset management industry in the Nordics.
WHAT ARE YOUR PASSIONS OUTSIDE YOUR WORK?
My passions outside my work involve my daughter, my partner in life, cooking and spending time outdoors. I love to go on a hike. Being outside, walk through a forest, uphill, downhill, by the water and across the mountain heath. It is so healing and energising.
NAME A PERSON, BOOK OR A STUDY THAT HAS GREATLY INFLUENCED YOUR THINKING?
Besides being greatly inspired by my former boss mentioned above, I would say that many things inspire me in life. One would be brave people. People that have a devotion and are brave enough to follow it, whatever it would be.
More on Karolina's work with KvinnoKapital can be found here.