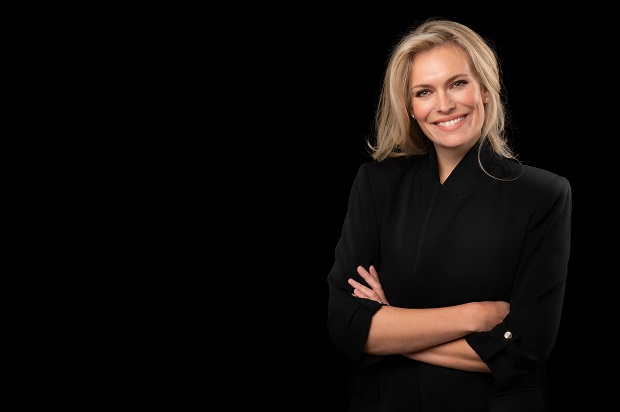 Fundrella to release new ESG survey to map out investors' ESG requirements
The fund reporting platform is rolling out a survey to give asset managers a better understanding of the ESG market demands in the Nordics and the Benelux, as a step towards bringing other European investors in as well.
Janina Sibelius 2021-12-03
The Nordic fund reporting platform Fundrella has had to postpone its European expansion in the wake of the Covid pandemic that has crippled international travel and face-to-face meetings, something that the firm's founder and CEO Wava Bodin says has instead led to a change in the firm's strategy.
"When the pandemic hit, we had to review our strategy, which also led to changes in our service offering, including packaging the large amount of data that we have, into an analytics report with competitor and client insight. That was a big tipping point for the whole company," she explains.
Instead of embarking on a previously planned expansion to initially Germany, Austria and Switzerland, as well as to France, Italy and Iberia subsequently, the firm decided to ramp up its product development. This led to the creation of Fundrella's ESG Alignment Matrix, a tool that calculates which managers are most aligned with current Nordic institutional and wholesale ESG preferences using over 40 parameters to measure alignment.
"One of the main questions we've had from asset managers ever since Fundrella was first established was what was in it for them to sign up for the platform, as the upside was initially more tilted towards the investors. The Quarterly Analytics Report was a way to give asset managers something concrete to better understand the rapidly changing ESG landscape in the Nordics and to get an idea of how well they are aligned with the Nordic investors' preferences and requirements, Wava Bodin explains.
Nordic investors being particularly strong and at the forefront of ESG integration, Wava Bodin says the report was designed to offer asset managers, especially global cross-border players, a deeper understanding of the ESG preferences in the Nordic market. The most recent results place Handelsbanken, SPP, Atlant and SEB at the top among Nordic asset managers. Among the international players, Columbia Threadneedle takes the top position, followed by NN Investment Partners and Erste Asset management.
In addition to the ESG Alignment Matrix, which has been producing reports since the first quarter this year, Fundrella has recently also added new faces to its growing team. In September last year the firm recruited Emmy Lindholm as Nordic sales director. Furthermore, in March this year the responsible investment veteran Ulrika Hasselgren joined as a board member. "Ulrika joining our board of directors was a big deal for us as she brings a wealth of knowledge and experience with her which will help us to continue to push the boundaries and create useful and innovative tools for the fund industry," Wava Bodin says.
Ulrika Hasselgren, who previously worked as global head of sustainability and impact investment at Danske Bank, currently works as head of the Nordics at the quant manager Arabesque, with an added responsibility for the ESG data and insight services across Europe.
Fundrella has also added an operations manager and an analyst to its team. Anastasia Malko and Mateusz Brzozowski recently joined the team to assist it with the expanded product development and, when the time comes, impending international expansion. Wava Bodin says the firm is looking to add at least two more people to its team in the near future. "The aim is ultimately to find several sales managers to cover various European regions," she notes.
For now, however, the team is keeping busy with its latest venture that comes in a form of an ESG survey that aims to map out investors' ESG preferences to give asset managers a better idea of the ESG landscape in the Nordics and the Benelux. There is also another dimension to the survey that links to the firm's plan to expand its operations outside the Nordics and Benelux over the coming years. "We're inviting investors from other European countries to fill in the survey as well. Firstly, I think it is good to get an idea what investors in other countries are thinking and planning. It's much needed as there have been so many huge changes over the past year and requirements for different asset classes have changed and evolved a lot as well. This is also a way for us to get the word out to investors in other regions, as well that we exist and are available for them to use for qualitative fund analysis, selection and reporting free of charge," Wava Bodin says.
Currently, Fundrella has an investor base that hold some EUR 450 billion in combined assets listed on the platform. However, Wava Bodin says there is still some work to be done to balance the number of institutional and wholesale members. When asked what she thinks would be the critical mass for the platform to be able to realise its full potential, Wava Bodin says: "That is a good question. Rather than purely volume, it is even more important that the universe is relevant. In the Nordics, I would say we already have that. Now we just need to spread the word to other regions as well and the survey we're now about to conduct is a first step towards that."
Fundrella's ESG Policy Survey – Nordics & BeNeLux will go live on Thursday December 9 2021 and will stay open until January 14 2022. It will give investors the possibility to add both their hard ESG requirements and soft ESG requirements in terms of processes, resources, labels, exclusions across different revenue thresholds, as well as SFDR articles. The outcome of the survey will be summarized in a report which will be available for investors and fund companies later in the first quarter.
Photo by Håkan Målbäck