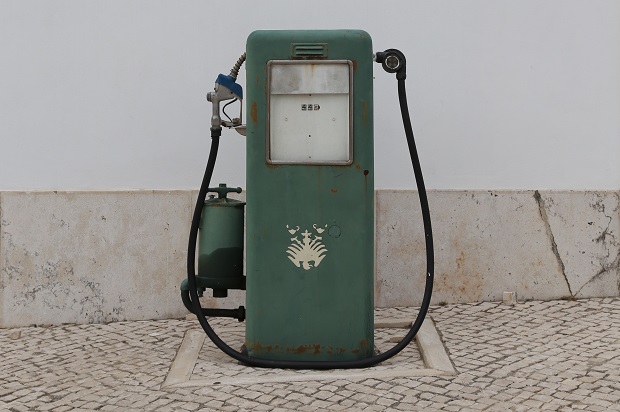 Robeco dumps fossil fuels
The Dutch manager's decision is a landmark move in the asset management industry where many still hold investments in fossil fuels.
Janina Sibelius 2020-09-24
The EUR 155 billion asset manager Robeco has announced it will go completely fossil free by the end of the year. The Dutch asset manager has extended its exclusion of thermal coal, oil sands, and Arctic drilling to include all its mutual funds and aims to run a completely fossil free portfolio by the end of 2020. According to a spokesperson to the company, this will mean EUR 104 million divestment by the end of the year consisting of EUR 87 million in equities and EUR 17 million in fixed income.
"Investing is not only about creating wealth but also about contributing to wellbeing, and we are fully convinced that if you focus on sustainability, you're going to be a better asset manager," said Victor Verberk, chief investment officer of fixed income and sustainability at Robeco.
Although many Nordic and European institutional investors already exclude fossil fuels from their investment universe, Robeco's move can be seen as pioneering in asset management industry where majority of firms still run strategies that invest in the sector. Last year, The Guardian ran an investigative article revealing that the world's top three asset managers; BlackRock, State Street and Vanguard, held a combined USD 300 billion (EUR 255.3 billion) in fossil fuel investments.
"While it's true that several asset owners have these exclusions in place for their internal portfolios, there is a limited number of international asset managers being able to offer fossil fuel free strategies," a spokesperson for Robeco told FBNW. He added that the firm had received "very encouraging and enthusiastic feedback" from several of its clients in regards of its latest move.
Robeco said it had decided to exclude investments in thermal coal as "it is by far the highest carbon-emitting source of energy in the global fuel mix". The asset manager further noted that "oil sands are among the most carbon-intensive means of crude oil production and Arctic drilling poses higher risks of spills compared to conventional oil and gas exploration", adding that it also has "potentially irreversible impacts on the sensitive Arctic ecosystem".
Companies that derive 25 per cent or more of their revenue from thermal coal or oil sands, or 10 per cent or more from Arctic drilling, will be barred from Robeco's investment portfolios. This step expands the thermal coal exclusion policy that already is applied to Robeco's most sustainable and impact strategies and now also encompasses companies engaged in oil sands and Arctic drilling. The exclusion applies to all of Robeco's mutual funds, excluding client-specific funds and mandates but including sub-advised funds.
The manager said it believed that actively engaging with companies it invests in is in the long-term interest of the company, its clients and broader society. However, it did not believe that engagement with these particular companies will not lead to significant change.Therefore, the asset manager said it prefers to concentrate its efforts on sectors and companies where engagement will be more effective.
When asked whether the manager was looking to attract new investors in the Nordic region that might have been hesitant to allocate with the manager before, a spokesperson replied: "Solely having an extended exclusion policy in place will not be sufficient to onboard new clients. We've been very active in the Nordics over the past few years with various capabilities and the ongoing discussions on sustainable investing has opened many doors for us."