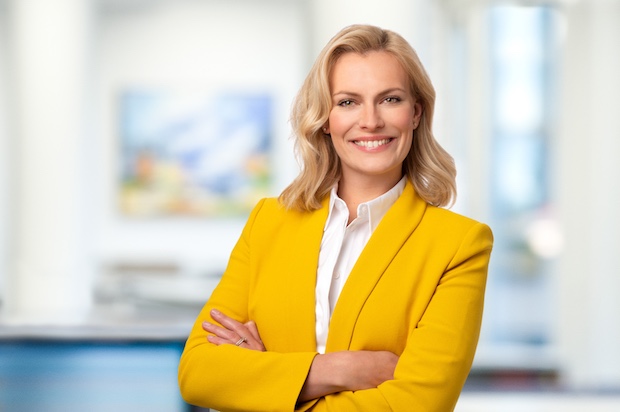 A solution to the fund reporting problem
Wava Bodin knows first-hand the challenges of gathering and distributing monthly fund reports to clients. Now, she is in the process of launching Fundrella - a platform that she hopes will be a solution to the problem.
Niklas Tell 2019-06-03
With past experience from client servicing and sales roles at Fidelity and BlackRock, Wava Bodin has spent a lot of time on client reporting. "I quickly realised that everyone is struggling with this and saw an opportunity to come up with a solution," she says.
She explains that while fund reporting is a very broad task, she has decided to focus on one specific link in the reporting chain and that is when fund companies need to get the right report to the right client. "Today, the reports are either sent manually by email or set up through CRM systems to streamline the process," says Wava Bodin. "Many asset managers have also set up their own fund company-specific data portals where clients can log in to access reports."
To get away from individual emails and fund company specific portals, Wava Bodin wants to create a central hub. "This will make it easier for fund companies, which won't have to think about the distribution. And investors and distributors will be able to find everything they need in one place instead of visiting different platforms for each asset manager they work with or receiving up to 50 emails each month from different fund companies," she explains.
Investors and distributors using the central hub will be able to create tailored fund lists of the funds they would like to follow and they will be able either read the reports directly on Fundrella, download them or get one push email each month with all the reports on their fund lists. "It's a simple idea but it will solve a big bottleneck in the industry," Wava Bodin says.
While there are a lot of companies that offer and distribute quantitative data, Wava Bodin says she hasn't found anyone focusing on the qualitative monthly updates. "We have manager comments, fact sheets and KIIDs on the platform. This is public information that's already available but it's not been collected and offered in one place," she says.
During the spring, she has been on a roadshow to see how investors and distributors work with these issues and she will also have meetings with asset managers before midsummer. "It will probably be of most obvious use for large asset managers with many funds and many clients. Smaller fund companies will, however, also benefit by being on the same platform as their larger competitors as their funds will come up in relevant searches. It will be like a marketing window for them," she says. She explains that fund companies will pay an annual fee to be on the platform and that it will be free for investors.
Wava Bodin says that she has already received valuable feedback from the meetings she has had so far. "Not only will the monthly fund reports be accessed from one source but fund selectors can also easily find the right funds in new searches. Also, once a selector has found an interesting fund, they would easily find out who the right sales person is, which is why we have added a 'contact local sales team' feature. We have also added an archive with older reports," she says.
She has also been able to get some large Nordic distributors on board that will test the system and she hopes to get as many fund companies as possible to join as well. "Some of our pilot clients are Folksam Fondförsäkring, Länsförsäkringar and Movestic," she says. The value of the platform will, of course, increase for investors as fund coverage grows and vice versa. "We're starting out in the Nordic region but aim to expand into Europe over time," she says. The response from asset management companies so far appear positive. Gabrielle Hagman, Danske Bank´s head of institutional clients & fund distribution, says: "If our strategic clients ask us to join Fundrella because it would help them, we will, of course, look into it."
Wava Bodin says that the nice thing when meeting potential users is that she doesn't need to spend much time on explaining the problem. "Everyone knows what I'm talking about. It's like coming with a solution to a well-known problem," she says. She adds that the service will be launched after the summer with a one-month period for onboarding. "The platform should be open and ready by September 1," she concludes.