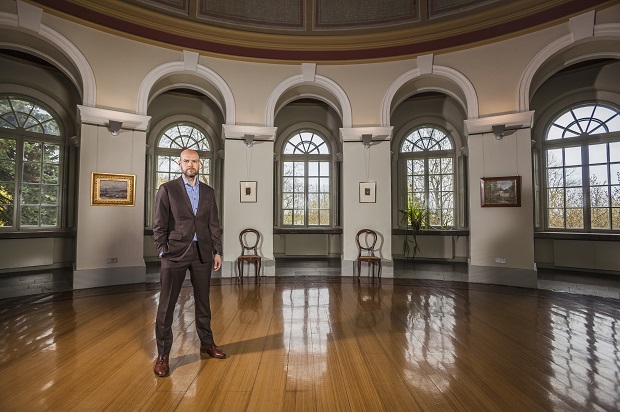 Active stock picking and a room with a view
Christian Backholm, chief investment officer of Åbo Akademi University Foundation, talks about the foundation's strategy and approach to safeguarding the assets of one of Finland's largest foundations.
Janina Sibelius 2018-02-22
We've come to sit on the top floor of the old observatory building designed by German architect Carl Ludvig Engel in 1819 to admire the view over Finland's oldest city and former capital Turku. The foundation purchased the building in 2007 and now uses it as its headquarters. Christian Backholm says he also spends a lot of time in Helsinki, where he has a small office, meeting up with the management of the companies in the foundation's portfolio. "I focus a lot on the operative actions of these companies. Just yesterday I met up with the CEO and chief financial officer of Lassila [&Tikanoja]," he says, which is a Finnish service company with operations in Finland and Sweden that went through some large scale changes last year when it acquired the facility management business of Veolia in Sweden. "I meet up regularly with the management of these companies that we invest in and then do my analysis on them," he explains.
Christian Backholm started his career over two decades ago at the then oldest investment bank in Finland, Gyllenberg, set up in 1925. Christian Backholm worked first as an options broker and after a while moved on to the asset management side of the company where he was responsible for Finnish equity mandates and balanced funds. At the end of his long stint at the company, he was working as the head of Finnish equity products at SEB that acquired the Gyllenberg banking business in 1997.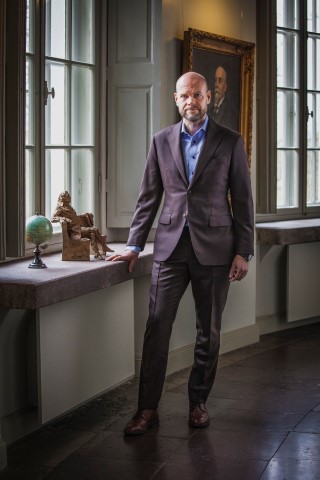 Having worked as a portfolio manager for 22 years, Christian Backholm has had time to refine his stock picking strategy. Currently, the foundation's equity portfolio is managed by him and one other portfolio manager and consists of Finnish and Swedish blue-chip companies. It also allocates some 4 per cent of the equity portfolio to Nordic small and micro caps through funds managed by Aktia Fund Managemnt Company. The diversification of the portfolio is achieved through investments in multiple sectors.
"I'm a bottom-up investor so I don't trade or do ETF's. I do case-by-case fundamental analysis and stock-picking with a long term investment horizon," he says. "We use market volatility if we want to increase risk, but for instance now, when the markets are shaky, we can take advantage of that by increasing equity risk."
He also says that transparency is one of the key elements in his investment strategy, which is why he has ended up selling all the foundation's hedge fund investments. "I don't believe in hedge funds," he says. "There's no transparency and they're damn expensive. In general, I don't think that alternative investments are suitable for a foundation with a long-term investment horizon. Instead, I believe the strategy should focus on assets with a steady cash flow over time. In principle, I think having just equities should suffice as long as they are stable companies that deliver steady and increasing dividends over time. I'm a conservative investor who believes that things should be made as simple as possible and the portfolio should be built according to the purpose it is used for."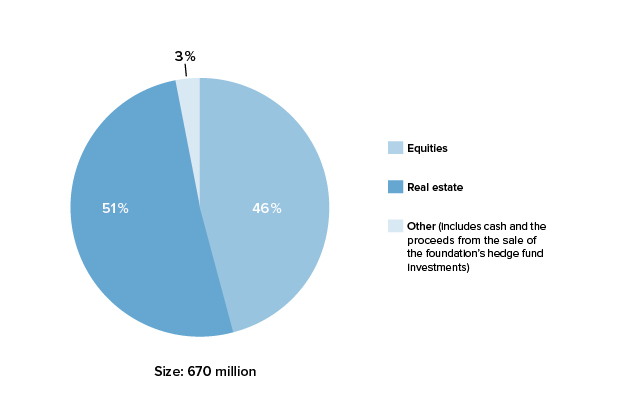 The foundation sold last of its hedge fund portfolio couple of months ago but is still waiting to get its hands on the money. "Yes, this is exactly what I'm talking about," Christian Backholm laughs.
Currently, the foundation is gearing up for the year with expectations of increased equity market volatility. "It's obvious that we're at the end of an expansion cycle. We've seen nine years of growth and as we all know 'what goes up must come down'. I must note though that the companies that we're invested in are doing better than ever, and truth be said, I will not be very bothered about share prices coming down 20 percentage points as long as the companies are doing fundamentally well. We're a long term investor so it doesn't matter if the share prices drop as long as the companies are distributing good enough dividends. I believe that a steady cash flow is a much better definition of how well the company is doing," Christian Backholm says.
He adds that he feels confident that the current portfolio can withstand a recession. He says: "We have a very defensive strategy and I think one of my top qualities as a portfolio manager is risk management." He refers back to his time as a portfolio manager of one of Finland's riskiest funds, Gyllenberg Momentum, which merged into SEB Finlandia in 2015. "During my time with Gyllenberg Momentum, I learned what risk was and what it means when it's realised. People who stare at volatility numbers have no idea about risk. I focus on operative risks and those are the ones you can't adjust with numbers," says Christian Backholm, who has worked through the 1998 Asian financial crisis, the burst of the technology bubble and the fall of Lehman Brothers. "I've seen a lot and especially felt a lot. It's different to read about these things from a magazine than to sit on top of several hundred million worth of investments when blood starts flooding the streets," he notes and glances towards the window of the view over the streets of Turku. "That's why I think it's so important for foundations to have investment teams that have enough experience, as they don't have teams of ten to 15 people but just a few that manage hundreds of millions worth of assets."