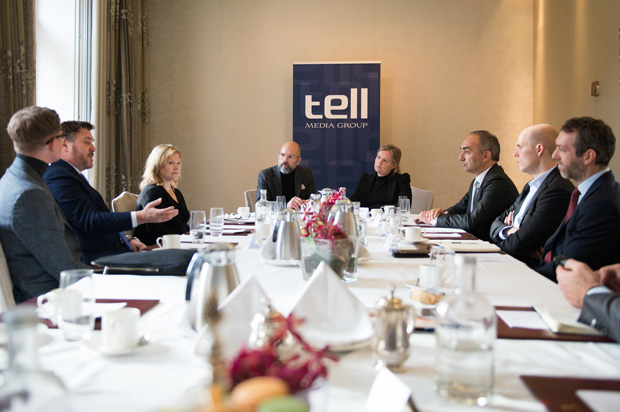 Politics, relationships and how to future-proof the portfolio
In late October, Tell Media Group, in cooperation with Aviva Investors, Invesco and M&G Investments, invited Finnish investors from Ilmarinen, Varma and VER to discuss real estate investing. Tell Media Group founder Niklas Tell and FBNW editor Janina Sibelius moderated the roundtable.
Niklas Tell 2018-12-19
To kick off the roundtable discussion, which was held at Hotel Kämp in central Helsinki, Niklas Tell asked the investors to talk about the development of their real estate portfolios.
Mikko Antila, head of international real estate investments at Ilmarinen, said that they currently have some EUR 6.7 billion in real estate investments, which account for 14.4 per cent of the total investment portfolio. "Some 26 per cent is invested overseas and the remainder is in domestic assets," he said and explained that Ilmarinen is still looking to improve the international diversification and the target is to push the 26 per cent of international real estate to 40 per cent by the end of 2020. "We have sought scalable strategic partnerships in Europe and in the US to invest directly with likeminded institutions. Real estate debt is a new area for us where we hope to be more active next year. That's now handled by the real estate team, which is a structural shift internally," he said.
The roundtable discussion was published in issue 06 of Nordic Fund Selection Journal and a PDF of the story can be found here.