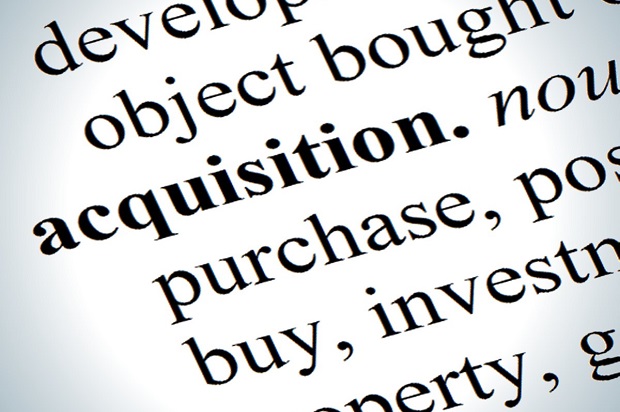 Federated Investors to acquire majority stake in Hermes
Today, Federated Investors announced it was to acquire a majority stake in Hermes Fund Managers from BT Pension Scheme. The new organisation will have approximately GBP 327,6 billion (EUR 377 billion) in assets under management.
Niklas Tell 2018-04-13
Another chapter has been added today to the consolidation of the global asset management industry as Federated Investors, one of the largest investment managers in the United States, announced they are to purchase a 60 per cent stake in Hermes Fund Managers for GBP 246 million (EUR 283 million).
The current owner, BT Pension Scheme, will retain a 29.5 per cent share in Hermes and will continue to invest in Hermes' strategies as a client. Members of Hermes' management will own a 10.5 per cent interest in the company.
"The agreement with BT Pension Scheme brings to Federated great people, a growing global client base, a history of strong performance and one of the world's leading active ESG investment and engagement businesses," said J. Christopher Donahue, president and chief executive officer of Federated Investors. "In addition, Hermes' capabilities and client relationships in the UK, the rest of Europe and the Asia-Pacific region significantly broaden Federated's distribution capabilities," he added.
Hermes' headquarters will remain in London, operating as a subsidiary of Federated Investors. Hermes will also keep its own board, chaired by an independent non-executive chairman, comprising representatives from Federated, BT Pension Scheme and Hermes' executive leadership, as well as two further independent non-executive directors.
Hermes currently manages 16 strategies in high-active share equities, credit and private markets, including real estate, infrastructure and private equity. The company also advises on GBP 336 billion (EUR 387 billion) worth of institutional money through its Hermes Equity Ownership Services division.
Last year, Hermes won a USD 400 million (EUR 338.9 million) global high yield credit investment mandate from AP1 that told FBNW it has now added Hermes on its watch list, which simply means that the selection team will activate an ongoing surveillance process.
According to Sky News, Federated Investors won a bidding contest with several high-profile companies including US-based Old Mutual Asset Management and Eaton Vance, as well as Australia's Challenger, that were also interested in acquiring the UK asset manager.
Reuters reported earlier this month that Federated Investors had entered into exclusive talks with the BT Pension Scheme.
The deal follows two major announcements over the past couple of years when in 2016, Henderson Global Investors and Janus merged to create Janus Henderson, and Aberdeen Asset Management and Standard Life Investments announced last year they will join forces to form Aberdeen Standard Investments.